Faisons croître

nos talents
et nos pratiques
Faisons croître

nos talents
et nos pratiques
Faisons croître

nos talents
et nos pratiques
Recruitment and performance Improvement Consulting
Leansearch is a humansize agency specialized in human resources. We intervene at the national level And International to find you the profile you are looking for or the rare pearl. Our Human-centered approach, the development of skills, the development of leadership and autonomy.
Our Human-centered approach, the development of skills, the development of leadership and autonomy.
Human resources consulting firm
Industrial companies?
Our Consulting firm You Accompanies In your Development on the organizational and human resources levels.
Lean manufacturing and Quick Response Management(QRM)
We accompany you in a continuous improvement process. We are helping to change your operations To communicate better, to make sense, to share your vision within your company. The benefits of our approach lead you to optimize your communication mode and overall performance (quality, productivity, well-being at work, flow, leadership).
Recruiting the best talents
We are your Ambassadors to your future employees. Our job is to approach – in all confidentiality – rare and complex profiles in order to respond to your strategy. The search for the « 5-legged Sheep » Don't scare us. On the contrary, we like to meet the challenges.
Our objective is to develop flexibility in responding to aenvironment onstantly evolving (VUCA).
Leansearchis your partner in:
Head hunting for Industry and service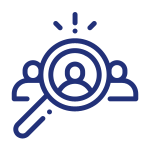 Your recrutements by direct approach
Acceleration of your action plans.
Addition of additional skills.
Promote synergies in your teams.
Strategys industrial and human resources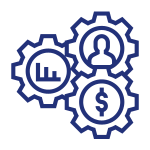 Defining ROADMAP of the evolution of your company (3-5 years): To identify the overall action plan to improve productivity, quality, design…
Bring an external look. Suggest an operational plan
Operational excellence: Lean & Quick Response Management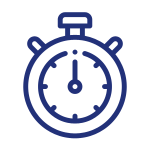 Your Projects of
Transformation and trainingon LEAN and QRM Tools = Performance and Agility
Improve productivity and the Quality.
Reduce your marketing time (product or service)
Make grow your service rate.
Reduce stress and absenteeism by giving sense to work.
To develop the commitment of the collaborators by giving way to the creativity and taking of initiative.